Crime & Justice
Aug 01
"Okay Warden, let's do it, I love yall. I can taste it already. I am starting to go." — John Alba, # 999027 - executed May 2010 

Texas Dept of Criminal Justice - LAST STATEMENTS ON DEATH ROW
"Let us be plain: Cops are comic objects. And not just in film, not just in comedies. They are comic…
Apr 27
How many people does it take to make up a street gang?
THREE.

"Street gangs are defined by the National Alliance of Gang Investigators as groups or associations of three or more persons with a common identifying sign, symbol, or name, the members of which individually or collectively engage in criminal activity that creates an atmosphere of fear and intimidation."

http://www.nagia.org/
#three is also the magic number of murders that a person must commit (with a cooling off period in between each incident) in order to be defined as a serial killer.
Feb 11
Prison Slang 101
brake fluid: psychiatric meds such as liquid Thorazine
chin check: to punch an inmate in the jaw to see if he'll fight back
diaper sniper, chi-mo, chester, short-eyes: child molester
jack book: any magazine with pictures of women
the monster: hiv

ninja turtles: guards dressed in riot gear
robocop: guard who writes up every infraction, no matter how small
six-five: warning that a guard is approaching
stainless-steel ride: lethal injection
13 1/2: 12 jurors, 1 judge, and 1/2 a chance; seen in prison tattoos
ding wing: mental health ward
boneyard : The visiting trailers, used for overnight visits of wives and/or families.
catch a ride :To ask a friend with drugs to get you high. "Hey man,
can I catch a ride?"
fish: A new arrival, a first-timer, a bumpkin, not wise to
prison life.

read more here: http://www.prisontalk.com/forums/archive/index.php/t-131557.html
Jan 30
"Children of Rage – Beth Thomas and Mary Flora Bell" -
[Click title link above for a great post on Child of Rage Beth Thomas]
"Beth poked pins into her brother and into the Thomas's pets. As she got older, on a particularly violent occasion she smashed her brother's head into the cement floor of their basement until he needed stitches to close a gash in his forehead. Beth's intention was not merely to harm her brother but to kill him. She often voiced her desire to kill her entire family including her parents."
Child of Rage: Full Documentary -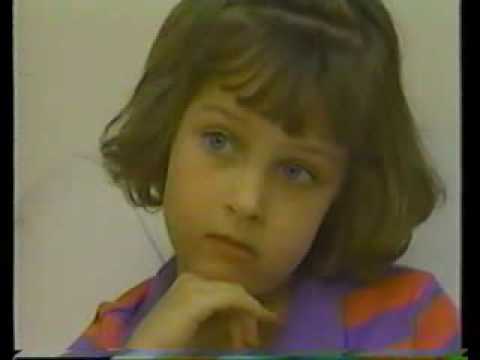 "Are people afraid of you Beth?"
"Uh-huh."
"At night time, what do you parents do to your door?"
"Lock it shut… because they don't want me to hurt [my brother]"
"Are [your parents] afraid that you might hurt them?"
"Yep."
"Would you, Beth?"
"Mm-hmm."
"When would you do it?"
"Night time… because I don't like them seeing me do it, but they can feel me do it."
"And what would you to them, Beth?"
"Stab them…with a knife"
Jan 25
US teen tells how he killed his mother and sister after Halloween movie inspired him to murder his family
Jake Evans, 17, wrote a chilling four-page confession describing in detail the night of the killing
Said he watched Halloween movie three times that week and stole his grandpa's gun

He said his family were turning into 'people he hates' and his sister was racist

Father and two other sisters were out of town at time of shooting
Jan 23
Jeremy Bentham is the founder of modern utilitarianism and the 'greatest happiness principle.'  He also had a morbid sense of humor.  His most bizarre coup came after his death in 1832.  As stipulated in his will, Bentham's embalmed body was dressed and placed on display in a glass cabinet in the hallways of University College London.  His body is still there today and, apparently, it is still wheeled in to preside over the annual meeting of university administrators. Bentham is listed on the minutes as "present but not voting."
PBS Timeline: Thirty Years of America's Drug War
Jan 16
"Since 1983, the Halloween Candy Hotline has helped restore the public's confidence in Halloween and kept the lines of communication open, should law enforcement officials or poison control centers receive a report of alleged candy tampering. 
What is the hotline?
The Hotline is an 800 number staffed by NCA employees that police, sheriffs, and poison control centers can call for help in handling the complaints of alleged tampering of candy products.  We take down the relevant information and then forward it on to the company whose product is involved so that your company and the officers can establish a line of communication.
Hotline Number: 1-800-433-1200
A call to the Hotline can help clear up any confusion and avoid unnecessary public alarm in the community.  Hopefully, police will reach for our phone number rather than contact the local television station.  THIS HOTLINE IS NOT FOR THE GENERAL PUBLIC.  IT IS STRICTLY FOR OFFICIAL USE ONLY."